Awaken. Expand. Evolve. Transform.
Join Enlightened Kriya Master Yogiraj Guruanth Siddhanath in Sacred Mount Shasta.
THE EXPANDED BENEFACTORS PROGRAM – A New Life Awakening Retreat with Yogiraj
benefits Yogiraj's global mission for Earth Peace through Self Peace.
August 10– 13, 2017 at Mount Shasta, CA
This is a small and intimate three-and-a-half day retreat that allows a limited number of people to spend an extended period of time with Yogiraj, while immersed in the pranic vortex of North America's Kailash – Mount Shasta, a heart center of spiritual evolution.
What sets the Expanded Benefactors Program Apart From Other Retreats:
Smaller group sessions
More intimate time with Yogiraj
Meditation with Gurumata – an aspect of the Divine Feminine
Sessions of a more enriching duration
Every moment in the presence of a Master is naturally one of awakening, rejuvenation and evolution. In communion with the natural elements of Sacred Shasta Yogiraj will take participants on a deep spiritual journey. See for yourself why hundreds return again and again for this singular experience.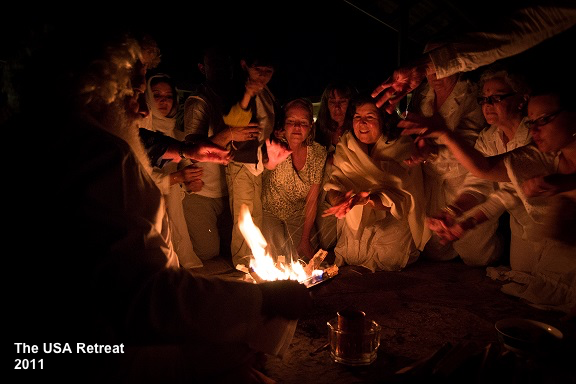 The intimacy, variety and depth of the interaction will create the IMPACT. The Expanded Benefactors Program format will include:
Intimate Meditations.
Q&A and Conversations with Nath & Gurumata.
Fireside Satsang.
Advanced Dreamweaver Teachings.
Nature Excursions.
Healing and Evolution.
Powerful yogic methods of self-mastery & enlightenment.
Our Dreamweaver Session:
Weaving the Tapestry of your Pranic Fabric of Light Chakra Surgery During the night the Master enters your astral body which is within and surrounding the physical body. He awakens and activates each chakra and sees if any of them are slow, degenerated, or decayed. If there is a decayed or degenerated thread in the fabric of your chakra, if the light has lost its energy, the Master pulls out that thread and with his prana puts a new thread into the fabric of your chakra. Deep sleep is the best time for this deeply healing re-sequencing of DNA. In deep sleep, the frequency of brain waves is very low and awareness is fully detached. During our sleep, Yogiraj works on various levels depending on the type of work needed. On the astral level, he appears dramatically in dreams for many participants. On the causal level, he works at the dreamless or deep sleep states. Many report a lightness of being, and feelings of increased energy, vitality, alertness, calmness and joy that carries on long after.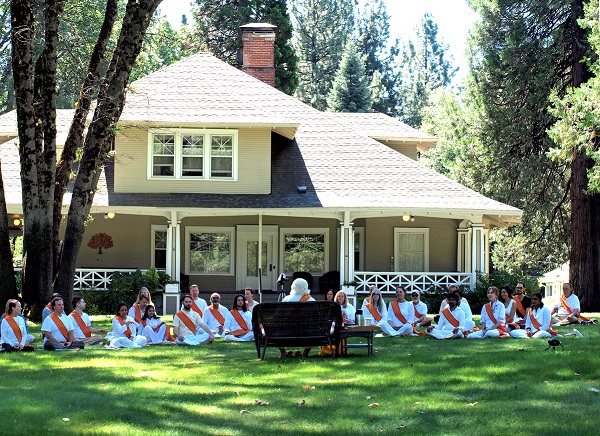 Come And Experience Evolution's Best Kept Secret! A Very Limited Engagement!
PLEASE NOTE: This is a paid retreat. Only paying registrants will be allowed to attend the sessions, all others will be asked to leave the area.
---
Find answers to frequently asked questions here or contact us.
Name: Cyndi Burke Tel: (805) 481-1869 Email: shasta@siddhanath.org www.siddhanath.org
For more information on food click here, transportation and general event information click here.